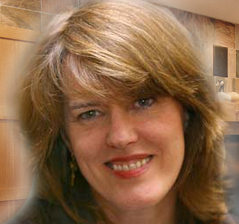 Kristin Curtis
Cell: (315) 281-5533
Fax: (315) 299-5320
interiorsbykristin@gmail.com
Send Kristin a message.
Zellar Homes would like to introduce you to our multitalented interior designer. With over twenty-five years as an award winning interior designer with Stickley, Audi & C0., Kristin Curtis brings her love of family and her gift for creating warm and aesthetically pleasing living spaces to every Zellar Home. And she can do it for you, too. Kristin possesses a fabulous sense of style cleverly blending old with new, utilizing colors, textures, fabrics, and a little "outside the box" distinction to personalize every home. We call her the "undecorator" because the outcome of her efforts is a space in which one immediately feels at home, in which one feels comfortable enough to put one's feet up and appreciate life's blessings.
If you plan to build, Kristin can guide you through the many decisions you'll make during construction helping you to incorporate your new choices with what you already love! Kristin can also help you stage your previous home for maximum resale impact on the market.
Visit one of your models to see how Kristin is surprising and delighting our buyers today!